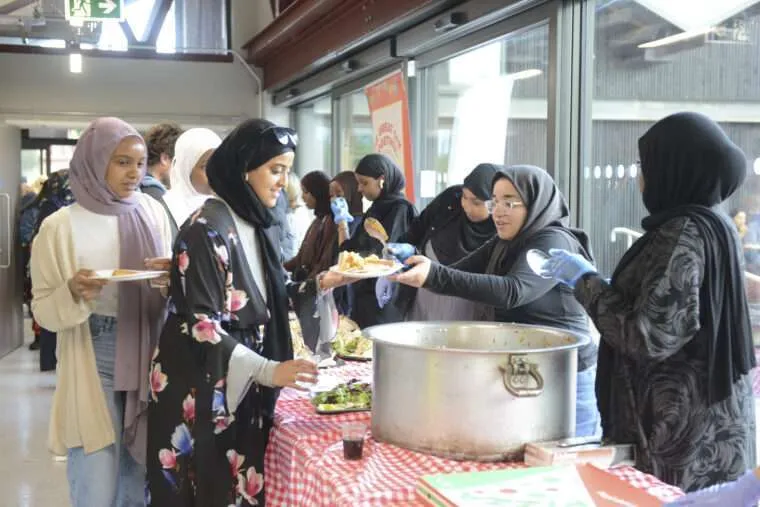 The More in Common Cardiff Partnership was formed in June 2022 after a Great Get Together launch at the Senedd by Jane Hutt MS, the Minister for Social Justice. A hugely successful community launch followed in the heart of Grangetown, with communities sharing food, having fun and doing activities together.
Made up of around 50 organisations – including Cardiff Council, South Wales Police, charities, and community organisations – the Partnership was established as an effort to collaboratively address issues in localities across Cardiff through the Great Get Together and other creative projects. The Partnership is developing and now set to support the delivery of the Welsh Government Community Cohesion Programme (including the Hate Hurts Wales campaign).
On how the Cardiff Partnership came about, Nick Olsen (Regional Community Cohesion Coordinator at Cardiff Council) said:
"I have always included reference to the legacy of Jo Cox at all my presentations and then having meetings with The Jo Cox Foundation team about the More in Common Network prompted a real interest from partners to be involved.
"In June 2022, 12 organisations came together to deliver Great Get Together events around Cardiff and at the debrief it was decided that due to the success of working together, more events should be planned and that we should be called the More In Common Cardiff Partnership."
The aims of the Cardiff Partnership are to:
Work together to create compassionate, well-connected communities where everyone has mutual respect, understanding along with a sense of identity and belonging.
Provide an opportunity for statutory and third sector organisations to share and exchange resources, knowledge, and information about best practice.
Enable communication of different perspectives between statutory, community and third sector organisations to generate ideas, promote peer support and work together on creative, enjoyable, and exciting community cohesion focussed projects.
Discuss, problem solve and counter any issues that arise because of misinformation or disinformation that may lead to community concerns or tensions.
Function as a critical friend to balance an ethos of both challenge and support in the work of statutory partners. In turn aiming to create a culture of transparency, building trust and confidence between Police, Local Authority, Third Sector Organisations and Communities.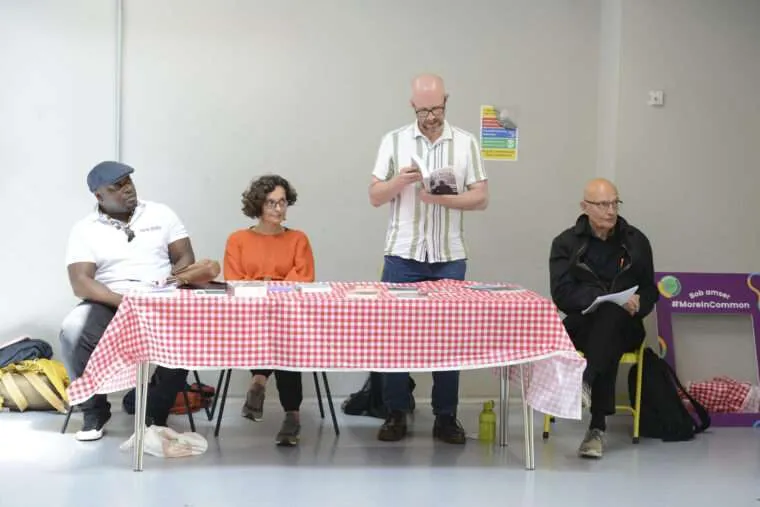 The More in Common Cardiff Partnership has already led to some incredible results, with 57 events across Wales in this year's Great Get Together – 63% of which were in Cardiff.
Hannah Garcia represents Green Squirrel, one of several groups that facilitated Great Get Together events in the Splott, Adamsdown, and Tremorfa areas of Cardiff. She said:
"Holding a community supper felt meaningful to us for a few reasons. Firstly, it marked our first full year of the gardens being open, and was the first time we had attempted an event like this, where people were invited to bring and share food. To see so much joy and connection on the day, with a mixture of new and familiar faces, was wonderful, and it built our confidence to know that future events like this can be successful.
"Secondly, it built stronger links between us and other local organisations, especially Oasis and NoFit State. This not only brings new people into the Gardens but also, we feel, builds local resilience as our organisations increasingly understand how we can work together, support each other, and raise each other up."
In the future, the partnership hopes to achieve further geographical coverage throughout Cardiff and to support new ideas and themes for local Great Get Togethers to flourish.